PVC Film Extruder、Pp Sheet Extruder Specializing In The Production
Our Line of PVC. PP. Sheet Whole Manufacturer Machines

Pressure-Extend Roller (Machine)
COOLING MIRROR ADOTP SCM4 STEEL TUBE(PROCESSED,GRINDED BY HARD CHROME).
ADOPT DC SYNCHRONOUS MOTOR AND KEEP STABLE SPEED.
HOT-WATER TEMPERATUE CONTROL BOX.
HAVE CONTROL FOR SCROLL TWIST AND KEEP GOOD QUALITY.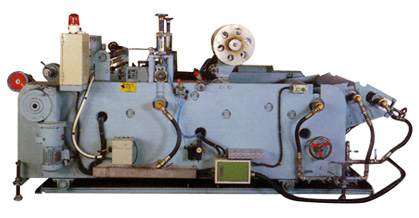 Specification List(s) of PVC Sheet Extruders.
Machine
Main Extruder
Polishing Unit
Specification
Screw Dia.
Motor
Power Consumption
Heater Bands
Output (KG/hr)
Mirror Roller
Drawing Roller
Extractor
Exchanger
Model
WJ-65
Ø65
DC 30HP
14KW
7-8Zone
40-60
2HP DC × 1/60
2HP DC × 1/60
2HP DC × 1/15
1HP DC × 1/1800
WJ-85
Ø85
DC 50HP
20KW
9Zone
60-80
WJ-100
Ø100
DC 75HP
24KW
10Zone
80-100
3HP DC × 1/60
3HP DC × 1/60
3HP DC × 1/15
1HP DC × 1/1800
WJ-120
Ø120
DC 100HP
32KW
11-12Zone
90-130
Notice:All machines in this series can be used to produce either rigid or soft PVC,PP and PE in thicknesses from 0.2 to 1.0mm.
[ Extruder ]
LARGE GEAR BOX (DURABLE).
SCREW (MATERIAL:SACM1) PROCESSED BY ELTCTRO-PLATING.
ADOPT T-TYPE MODE (FOR PVC)QUALITY IS STABLE AND THICKNESS IS THE SAME.
BUCKET WITH MAGNETIC BAR FOR SEPARATING CAN FILTER METAL REMANENCE AND AVOID HURT MATERIALS.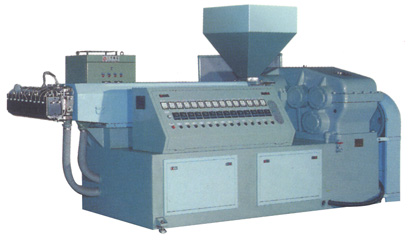 [ Traits of Cooling Mixer ]
BARREL'S WALL ADOTPS DOUBLE-DECK TYPE AND HAS SIX COOLING BLADES (AS THE CHART).WATER CAN CIRCULATE INSIDE AND OUTSIDE AT THE SAME TIME.
BARREL,BLENDER BLADES AND COOLING BLADES ADOPT STAINLESS STELL.
HAVE A GOOD AND QUICK COOLING EFFECT.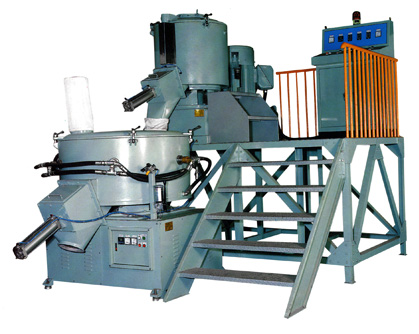 [ Special Features of the High-Speed Mixer ]
MIXER BLADES ARE MADE FROM CARBON STEEL FOR LONGER USEFUL LIFE.
TWO-TIER MIXER HOUSING.
SPECIALY DESIGNED MIXER BLADES FOR FAST,EVEN MIXING.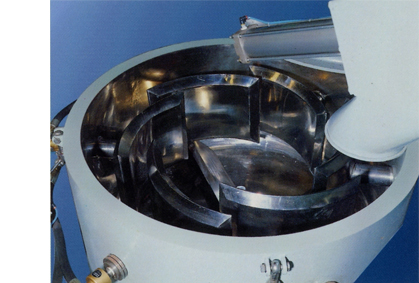 HIGH-SPEED VERTICAL MIXER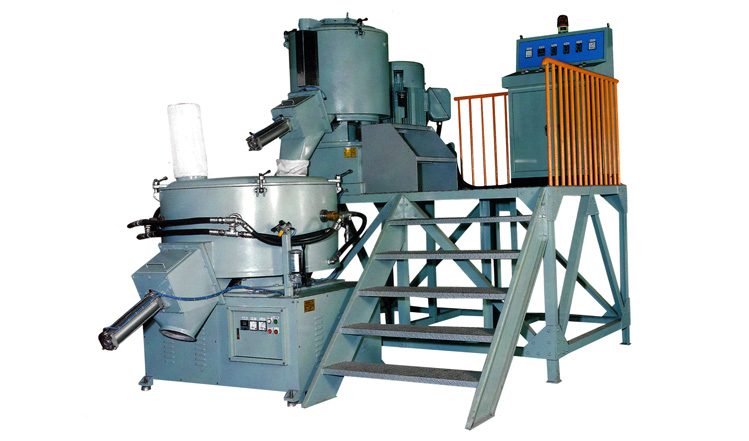 Machine
High-speed Vertical Mixer
Vertical Cooling Mixer
Specification
Effevtive Capacity
Operating Capacity
Motor
Output (KG/hr)
Dimesion (M)
Model
Effevtive Capacity
Operating Capacity
Motor
Dimesion (M)
Model
WJ-M200
200L
100-140L
50HP
70HP
400-600
2.25 × 0.95 × 1.6
WJ-C400
400L
220-300L
15HP
2.1 × 1.7 × 1.6
WJ-M300
300L
160-200L
75HP
100HP
600-800
2.3 × 0.95 × 1.7
WJ-C600
575L
280-350L
20HP
2.2 × 2.0 × 1.8
WJ-M500
500L
260-350L
100HP
125HP
1000-1500
2.5 × 1.0 × 1.8
WJ-C1000
850L
400-550L
30HP
2.4× 2.2 × 1.8
Frame Size
WJ-M200 and WJ-M300 are both 2.7 x 1.85 x 1.5(M),WJ-500 is 3.0 x 2.0x1.6(M)
Notice:These machines are suitable for mixing pellets of PVC.PE.PP,ABS and PET andmost other plastic materials for extrusion.
PVC TWIN-SCREW EXTRUDERS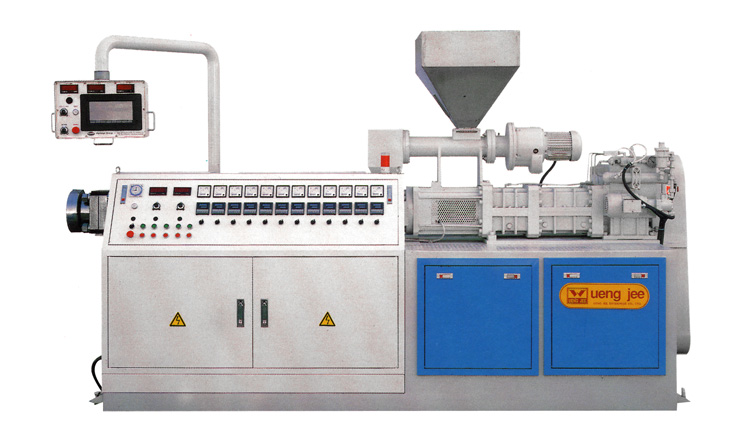 Specification
Screw Dia.
Motor
直空脫氣
Heating bands
Reduction Ratio
Output (KG/hr)
Model
WJ-650
Ø65
30HP
1HP
6
1/24
150-250
WJ-900
Ø90
75HP
3HP
9
1/24
350-500
Notice:1.We produce twin-screw extruders,granulating machines.wecan also produce the machines for making window frames,wall plates ,plastic rattans and other PVC tube. It is convenient for our customers to choose appropriate machines.
2.Heating bands as listed do not include the head unit.