GFE-280D Plastic Film Extruding/Rubbing Dryer
Top dryer for wet plastic materials densitied and dryers by non-stop operation.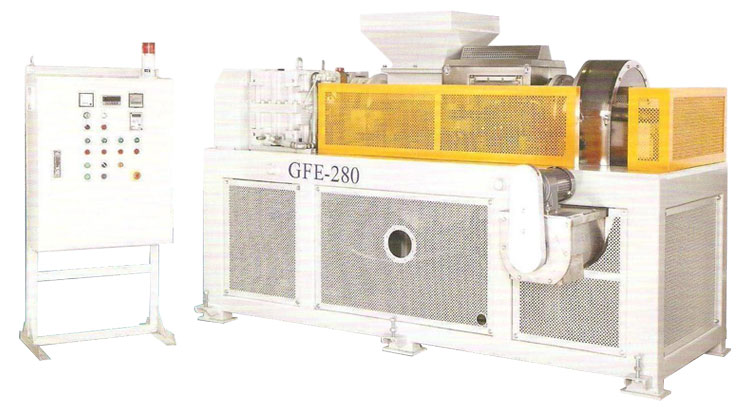 Features :
To dry the wet plastic materials in an instant by an extruding and rubbing heat.
The application of plastic powders and plastic films are available.
Capacity 350~600 kg/hour.
After the materials dryed and densitied, its moisture is about 4%~12% remained and can be input into pelletizer for granuling directly and can increase the capacity 60% up more than the ones undensitied and dryed in order to less the loss of extruder and save the power and energy.
Electricity consumption:
PE plastic film main motor 60HP, PP jumbo package main motor 75HP.
Measurement :
2780L x 1100W x 1850H
Weight :
3500kgs
Process :